Browsing the Uncategorized category...
?? Dang. Our first album is now on sale for a limited time for as low as $1 (pay what you want). Hope this holds you over until our new album "Animals Will Be Stoned" comes out May 17th.
http://justiceoftheunicorns.bandcamp.com/
We're throwing this backyard party at the Lock-Inn –celebrating Spring, music, cookout & Matt's birthday.
Music by: Justice of the Unicorns, Marcellus Hall, Tigers and Monkeys, This Frontier Needs Heroes.
Theme: Dangerous food. We'll have grills going to make food for party people. Feel free to bring extra grub to throw on.
Ghost Pepper eating contest! Person who doesn't die, wins!
And we're going to have this shocking game:

Looks like you can have this guy deliver crack candy tonight in Williamsburg/Greenpoint. Saturday, August 22nd 10p-2am. Don't Do Drugs.
Club Animals: Candy Crack Delivery Service

A new write up from our friend, Ryan's Smashing Life (Boston music blog). Thank you!
http://ryanssmashinglife.blogspot.com/2009/08/justice-of-unicorns-amazing-animated.html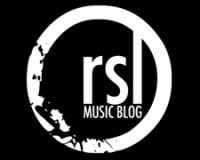 From the album "Angels with Uzis"